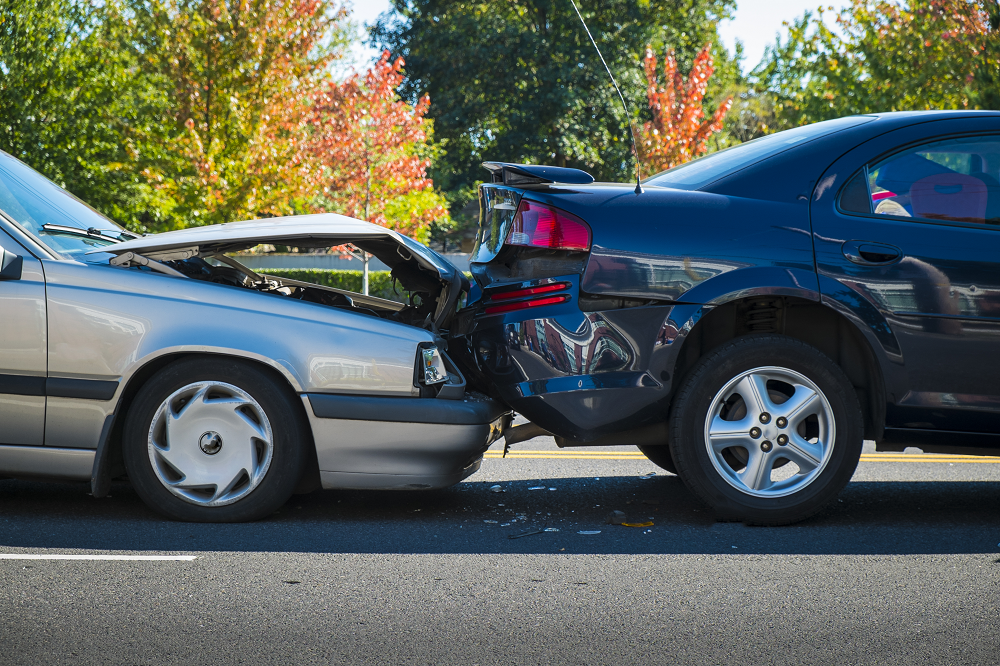 Car Accidents Occur Unexpectedly During Routine Road Travel
After a Car Accident, injured persons should take action.  Car Accidents can occur at any time. Nobody goes about expecting them to happen. You could be driving to church on a Sunday and be involved in a crash. You could be running errands, on your way to work, or travelling whilst on vacation. You could be getting breakfast, lunch or dinner, dropping the kids in school. Suddenly, someone hits your vehicle, or worse still, you hit another vehicle.  If this happens, what should you do?
Victims of Catastrophic Car Accidents May Suffer Serious Injuries, Scars and Permanent Disfigurement
Automobile Crashes may involve passenger vehicles, commercial trucks, 18 wheelers, motorbikes, bicycles and even pedestrians. The impact at the time of the crash will depend on how severe the accident is. Some are minor fender benders, with some bruises, whilst some may be catastrophic crashes, leaving the victim with serious injuries and sometimes, permanent disfigurement.
Most people will remember exactly what happened at the time of the crash. Some may have flashbacks, even after the crash. A lot of people suffer emotional damage as they are afraid to travel on roads that they had previously traveled in the past.
After a Car Accident Ascertain the Level of Injury You May Have Suffered
The first thing to do is to ascertain the level of injury that you may have suffered. If it is not so serious, that is, no bleeding from wounds or broken bones, you may come out of the vehicle. If your injuries are more serious, and you are conscious, then don't try to move or else you may worsen your injuries. If there are people around you, they will likely call an ambulance. If you are alone, and you can get hold of your phone, then call 911 immediately.
Some Airbags Deploy After a Car Accident
Let's look at a possible scenario. Someone rear-ends or side-swipes your vehicle, and you feel the jolt, as your body is jerked forward or sideways. You immediately feel intense pain in your head, neck, back, leg or any other part of your body. Sometimes, the airbag deploys and hits you on your face, causing a burning sensation.
Call the Police to report the Car Accident
Please call 911 on your cellphone immediately. You may get out of your car, if its safe to do so, and wait till the Police arrive. It is usually best to leave the vehicle at the collision spot. However, if it's a very busy road, like the Interstate, be careful so that you do not get hit by another vehicle. You may want to move your vehicle to the side of the road to avoid a secondary crash.
Do Not Admit Liability after a Car Accident
It is advisable to put on your hazard lights to warn other drivers, so that they don't collide with you. If you are the person at fault, and it is safe to do so, you may walk to the other driver and ask if they are okay. Ask if they need an ambulance. Do not make any admission of liability. Don't make statements like "It's my fault" or "I should have known better," etc.
Take Clear Photographs of the Car Accident Scene
If you can do so, you may take pictures with your cellphone, especially of damage to your vehicle. When the Police arrive at the scene, they will need your Driver's License and a copy of your Vehicle insurance card. They will ask both parties how the accident happened and may give you a Report number that you will use to retrieve the Police Report later.
Seek Medical Treatment Immediately After a Car Accident
Some people may not feel pain immediately after a crash. They may experience pain a few days later. If you are not transported by an ambulance, you may need to go the Emergency Room or to your personal Physician for a checkup, or treatment.
Contact an Experienced Southaven Car Accident Lawyer
Finally, you need to call an attorney to help you navigate the process of getting your vehicle fixed, or if its been declared a total loss, then getting compensated for your vehicle. You may also be entitled to compensation for Medical bills, Lost Wages, Pain and Suffering.
Some people may ask: "Do I really need an attorney?" The answer is a big "Yes."
The insurance adjuster is not your friend.  In fact, adjusters are trained to pay the smallest compensation to persons involved in a crash. Your claim may be worth thousands of dollars, but they may offer you peanuts and get you to sign a Release. Once you sign a Release, you may have signed away all your rights, including your right to sue the at-fault party. You may end up with lots of unpaid medical bills and damaged vehicle.
Call (662) 298-6467 to Schedule a Free Consultation
For a free case evaluation, please call an experienced injury attorney today to help with your car accident insurance claim. Our attorneys are licensed in Mississippi and Tennessee.  We help injured victims throughout North Mississippi including Southaven, Horn Lake, Olive Branch Hernando, Tunica, Clarksdale, and West Tennessee including Memphis, Somerville, Cordova, Collierville.
If you have any question, please use the contact form or call Salu & Salu Law Firm on (662) 298-6467.